The firepit area will be 12 by 17 ft. I am just getting started setting the pavers. These are the dominion concrete pavers from Mutual Materials.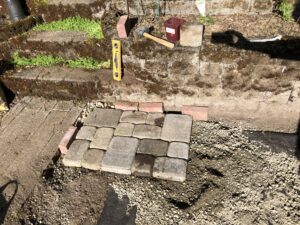 I will have about 2 inches between the pavers and the retaining wall. I know that there are easier ways of doing this but I like setting each one individually. With the way this is going I should be finished by the end of June.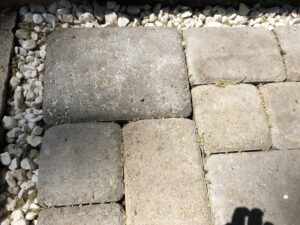 White marble rock around the border will make any imperfections less noticeable and will look nicer.