To start transforming a front yard into an urban oasis, consider adding plants and trees that are native to your area, as they will require less maintenance and provide a natural habitat for local wildlife. Adding seating areas, water features, and lighting can also help to create a relaxing atmosphere for you and your guests. Finally, incorporating hardscaping elements, such as paths and walls, can help to define your space and create a sense of privacy in a bustling metropolis. With some creativity and planning, your front yard can become a tranquil oasis in the heart of the city.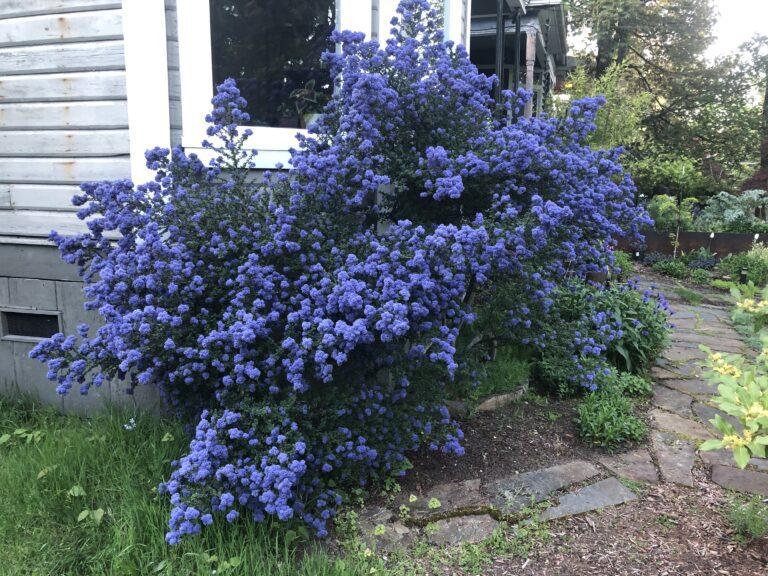 This magnificent evergreen shrub Ceanothus 'Dark Star,' commonly known as California Lilac was planted in 2012. I love the stunning royal blue flowers and bees seem to enjoy them as well. This variety offers a splash of vivid color to your garden in the late spring and early summer and the flowers have little golden…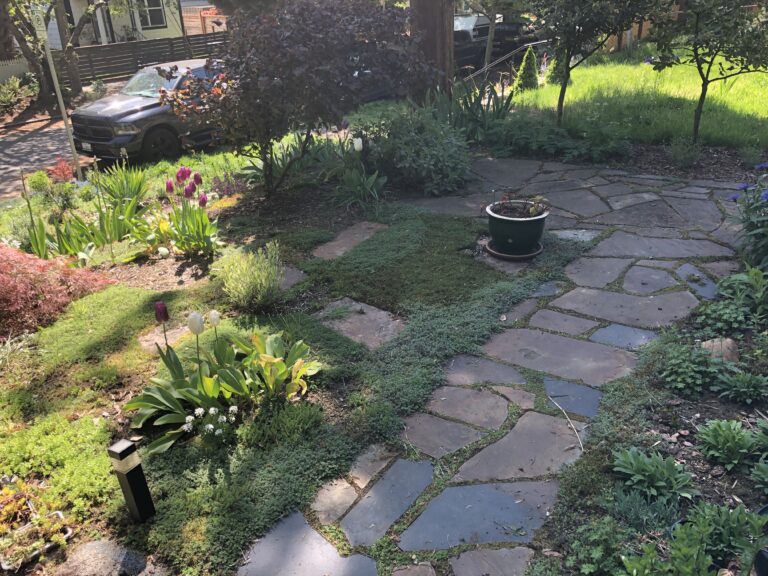 Our ground cover is getting better each year. We use a combination of Thyme, Moss, Sedum, and Corsican Mint. I love low-growing ground cover plants the biggest reason is that I don't need to mow. When used correctly, they may significantly improve the appearance of a front yard. Use ground covers to cover up trouble…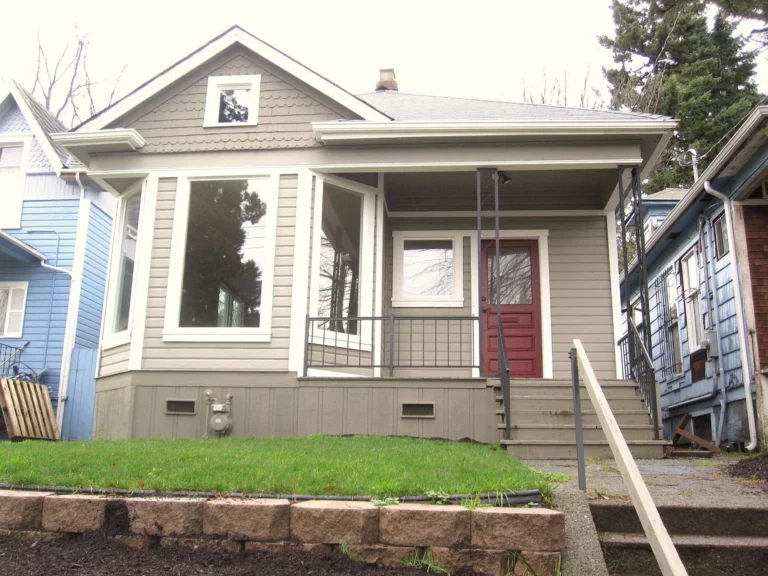 We just finished moving into this 1901 house in Seattle. One of the first things that we started working on was taking out the front lawn. I really do not like to mow. It was a lot of work to dig up all the grass in the front. Some of our neighbors thought that it…
The front yard can be even more crucial when it comes to urban life because it could be the only outside space you have to make guests feel welcome. Your home's value can rise, its curb appeal will improve, and it will stand out in the area with a well-landscaped front yard.
The first step is to evaluate the state of your front yard and decide what improvements you wish to make. Do you desire to include more flowers, trees, or plants? Or perhaps you want to build a walkway or a seating area to your front door? Planning your landscaping project can begin once you are certain of what you want to achieve.
It's crucial to pick plants and landscaping components that complement the design of your house and the city you reside in. For instance, if you live in a city with little green space, you might want to think about using container plants or growing a vertical garden. Consider using clean, minimalistic landscaping components if your property has a modern style.
Although hiring a professional landscaper might be pricey, there are plenty of DIY choices that are both inexpensive and worthwhile. You might begin by adding hanging baskets or potted plants, or you can start a bigger project by building a garden bed or a unique walkway. You can also use recycled materials or repurpose items to find materials that are close at hand in your neighborhood.