It's May and time to get started on the firepit area in the back yard. I am hoping that with some minor modifications I can make this one less smokey. The first step is to get the pavers in the area so that we have a place to sit and enjoy the firepit with a dram of smokey single malt whiskey.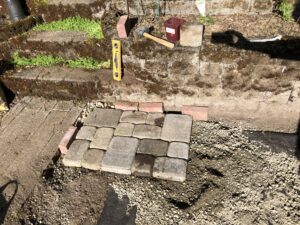 Working on getting the paver layout. This is going to a little different from the upper area.
Although city life can be wonderful, it can also be hectic and fast-paced. It's wonderful to occasionally escape the bustle of the city and spend some time unwinding in your backyard. Installing a firepit is one method to improve the experience of being in the backyard. Here are some of the advantages of having a firepit in your urban backyard.
Creates a Cozy Ambiance

A firepit can produce a warm and welcoming ambiance. It's a terrific method to entertain guests and can put you at ease with its warm glow and flashing flames. Additionally, it's ideal for cooler evenings when you want to spend time outside but need a little extra warmth.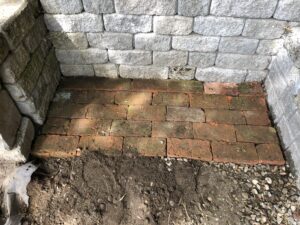 Adds Value to Your Home

A firepit area is a fantastic addition to your house. It can increase the value of your home and is a feature that potential buyers could cherish. When you're ready to sell your home, it's also a terrific selling factor.

Provides a Gathering Place

A firepit is a wonderful area for friends and family to congregate. It's the ideal location for roasting marshmallows, exchanging stories, sipping whisky, and socializing. It's a fantastic method to promote more time in your urban oasis.

Can Be Used Year-Round

As long as the weather permits, a firepit can be utilized all year round. A firepit can offer warmth and comfort even during the cooler months, and it's a terrific way to extend your outdoor living season.

Easy to Maintain

A firepit doesn't take much effort to maintain and is relatively easy to install. The only maintenance required is to empty the ashes after each use. Additionally, there are a variety of firepit options available, so you may pick one that suits your requirements and way of life.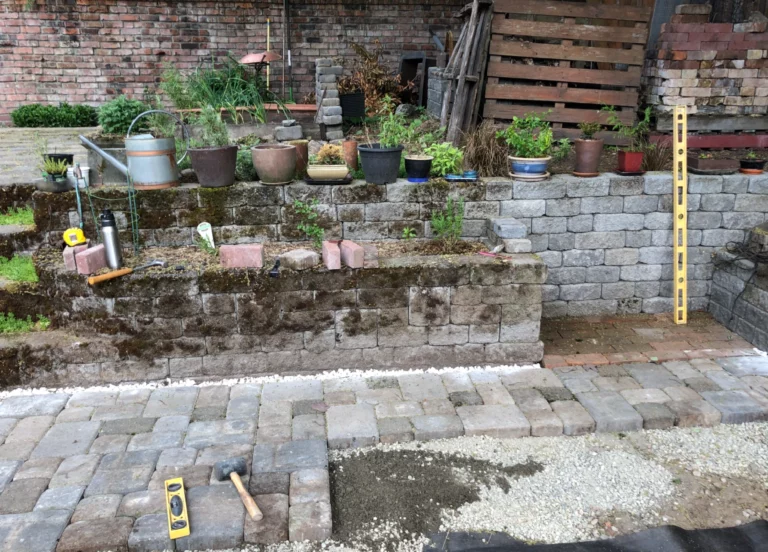 The firepit area will be 12 by 17 ft. I am just getting started setting the pavers. These are the dominion concrete pavers from Mutual Materials. I will have about 2 inches between the pavers and the retaining wall. I know that there are easier ways of doing this but I like setting each one…
A firepit is a great investment. It can be used all year round, it adds value to your property, and provide a gathering space for friends and family. Consider constructing a firepit or purchasing a ready made option if you're searching for a way to unwind and enjoy your urban oasis.